Everywhere I looked, there seemed to be some blurb about the upcoming Super Blood Wolf Moon. This relatively rare event occurs when there is a super moon coinciding with a lunar eclipse.
Since we live on the coast it seemed logical to head somewhere with less light pollution. We decided that the Anza Borrego desert would be the perfect spot and if we were lucky would get to see some early season wildflower blooms as a bonus.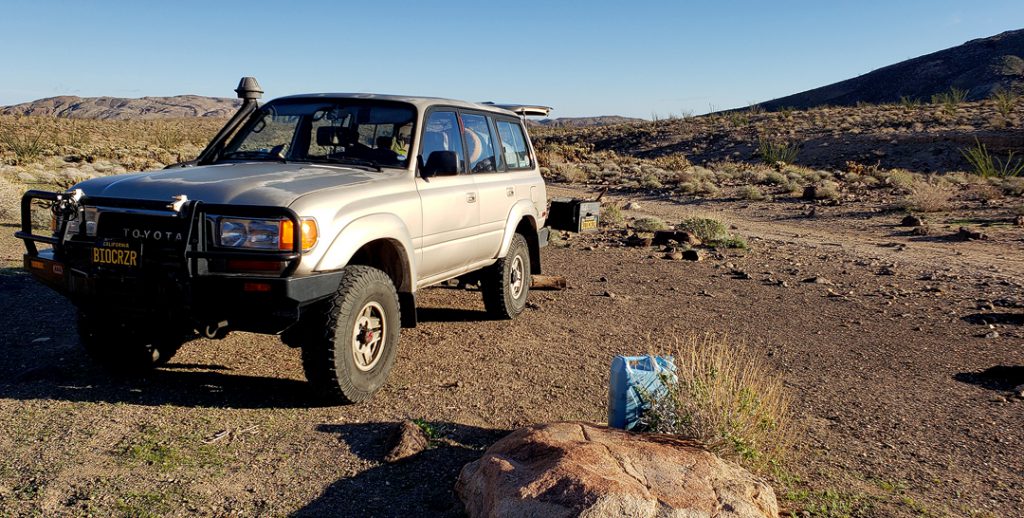 We setup camp alongside a few ocotillo plants, made a quick dinner and waited in anticipation. The spot we found was very quiet although we did have a a few random motorcycle riders stop by and ask us for directions.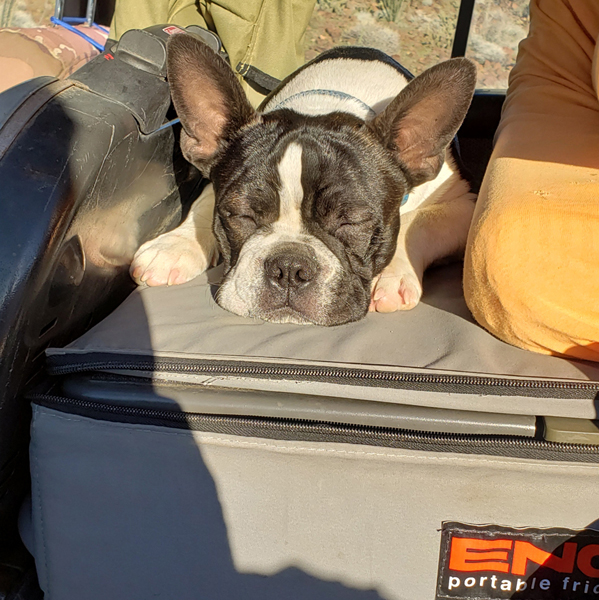 As darkness settled the moon began its' climb from the east which unfortunately coincided with clouds being blown in from the coast. Our view was somewhat obscured at times but binoculars really helped us view this awesome phenomenon.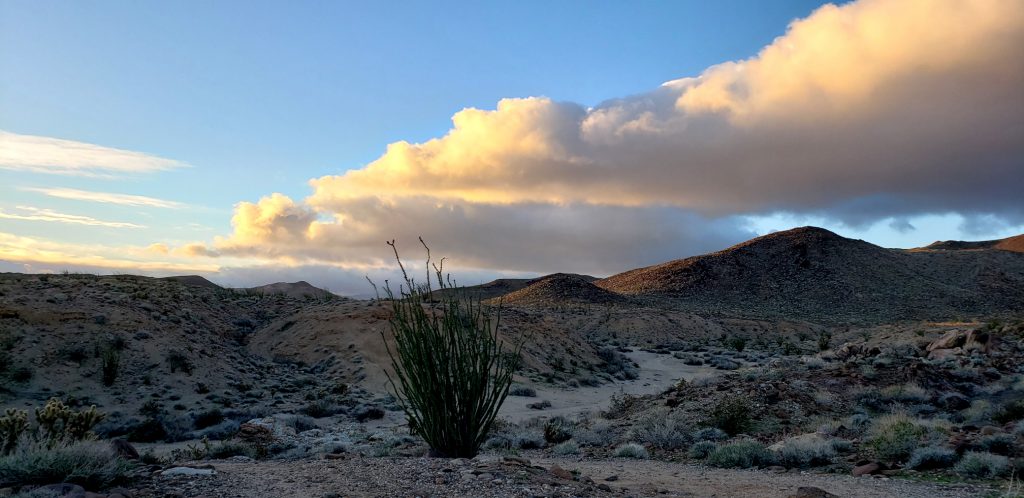 By morning the wind that had been blowing the clouds in all night had increased to gail force. Well that may be an exaggeration but at one point as I was busy making camp coffee on the tailgate, I looked over and the tent was on its' side with Mary and both dogs still inside. She seemed unfazed by the incident but it was our cue to pack up and search for desert wild flowers.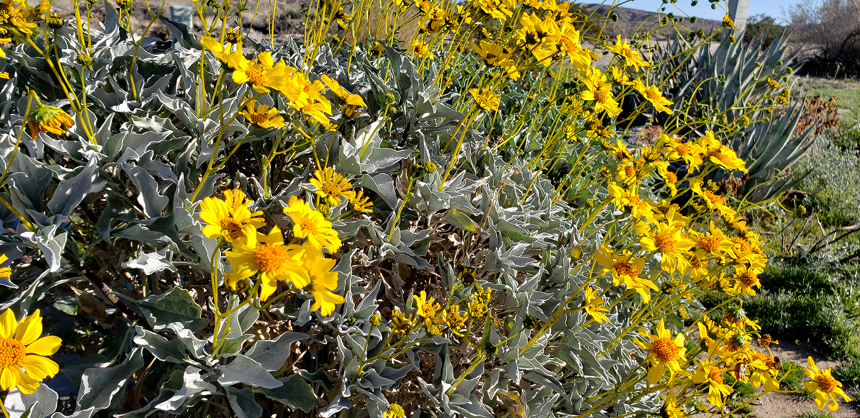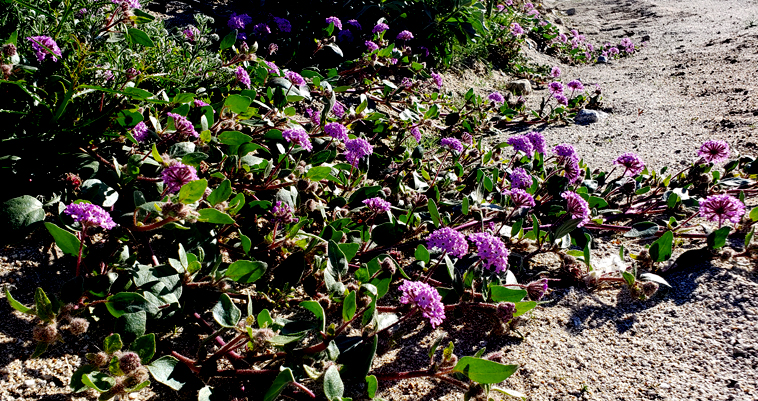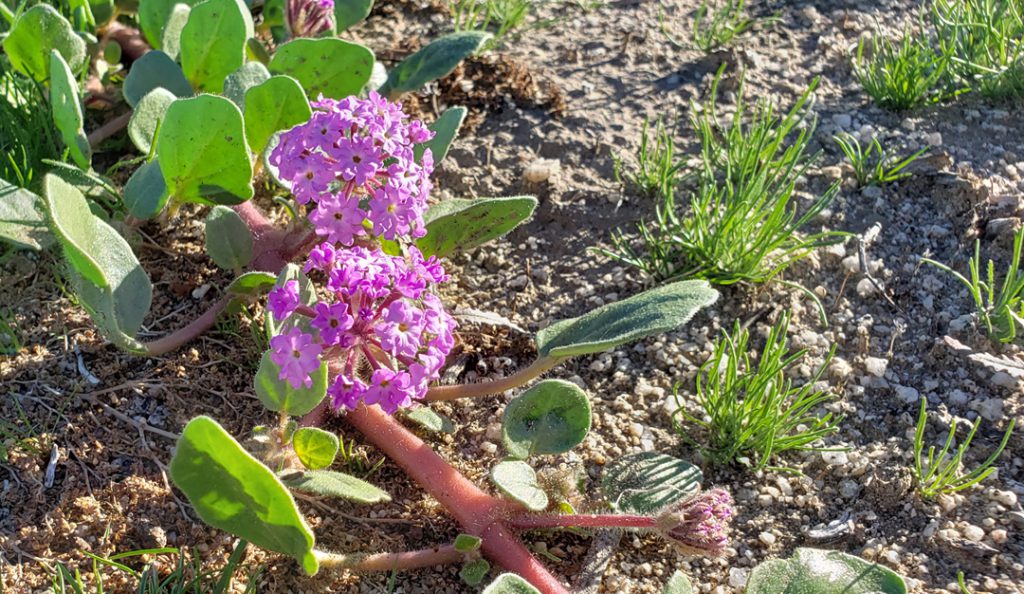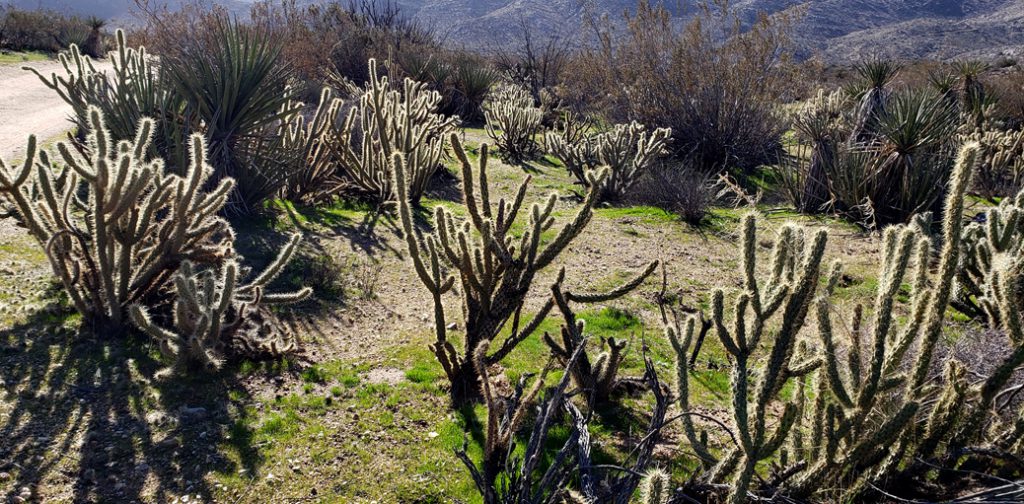 As you can see from the above pictures, we may be in for a decent flower bloom this spring. Many areas are covered with grass and the Ocotillo are a vibrant green with a few buds.
Stay tuned and we should have updates in a few weeks when we head out again.