Join us as we explore the Canyon Sin Nombre area of the Anza Borrego Desert and happen upon an intense Wildflower Bloom …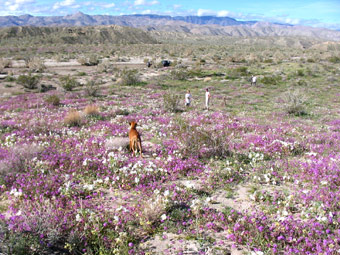 Can you say "Flowers ?"…
We were really having seconds thoughts about this trip. The weather on the coast was pretty bad and the news was talking about flash floods. Driving south on 805 we saw a pretty bad accident involving 6 cars. Another accident on the 8 freeway had us asking ourselves if we should really be out driving around.
Lucky for us once we dropped down into Ocotillo the weather was actually nice with minimal wind.
In Ocotillo we met up with Jan and Gina in their cool BJ70 Diesel Land Cruiser and took them out to one of our favorite camping spots in the Carrizo Creek area.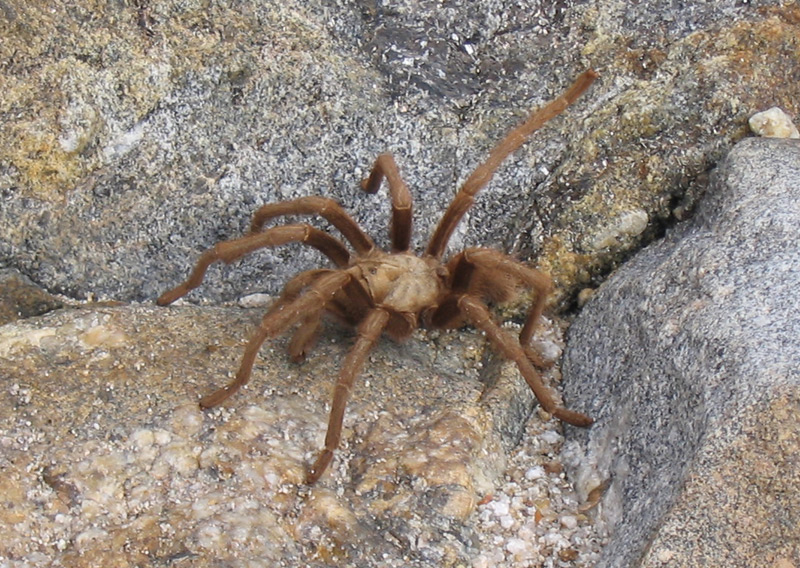 Once again our "secret" campsite was available so we parked the Cruisers and hiked further up into the side canyon. Highlights of the hike were Jan playing with this cool brown tarantula and Kaiel deciding to test his rock climbing skills .
The next morning we dropped down into Canyon Sin Nombre to do some exploring.
The canyon itself has numerous offshoots which become more and more narrow. We spent the morning enjoying the solitude and marveling at the many geologic wonders of the area. As we left the canyon and began heading towards the S2 highway we were greeted by a spectacular wildflower field covered with Sand Verbena, Desert Lilies and other flowers. This was the highlight of our trip as none had seen a Super Bloom before.