200 Palm Canyon Dr,
Borrego Springs, CA
92004
Phone: (760) 767-4205
Visitor Center Hours: 9 a.m. – 5 p.m.
Visitor Center parking lot: 7 a.m – 7 p.m.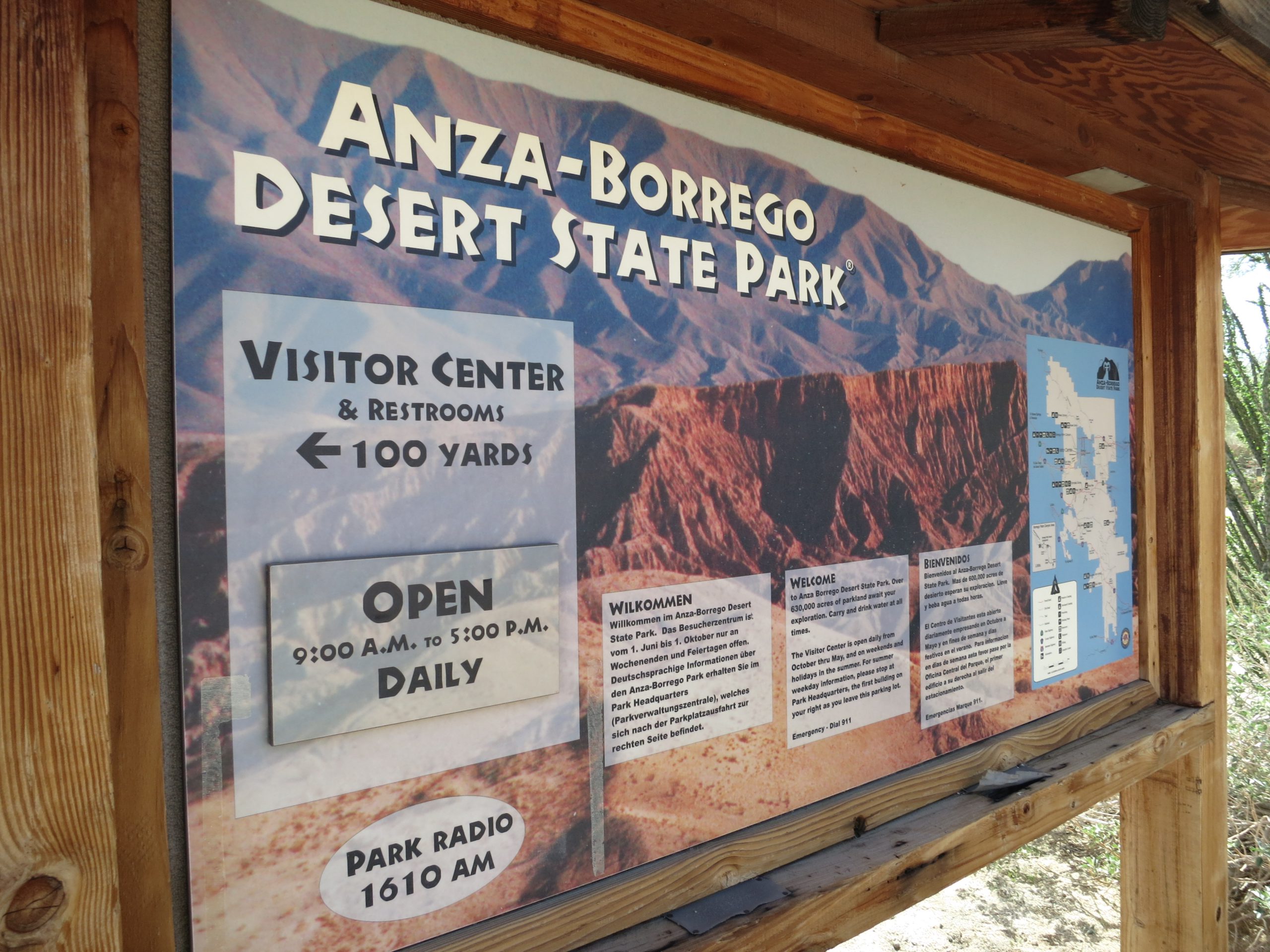 Information sign at the Anza Borrego Visitor Center
The architectural design of the visitor center is amazing. Blends in perfectly with the surrounding desert.
Plenty of information and knowledgeable volunteers make this a must stop for everyone who visits the Anza Borrego Desert.
There are fossils displaying inhabitants of long ago.
After a few hours visiting the center, you will have in depth knowledge of what makes the Anza Borrego Desert such a special place.