Join us as we search for the hidden cattleman's line shack of Rockhouse Canyon in the Carrizo Gorge Wilderness in the southern Anza Borrego Desert
I read about a spot called RockHouse Canyon so I convinced Mary to take a trip out to Anza Borrego to try and find it. Apparently it is accessible off a side canyon in Carrizo Gorge which was perfect since it is one of our favorite areas in the Anza Borrego Desert.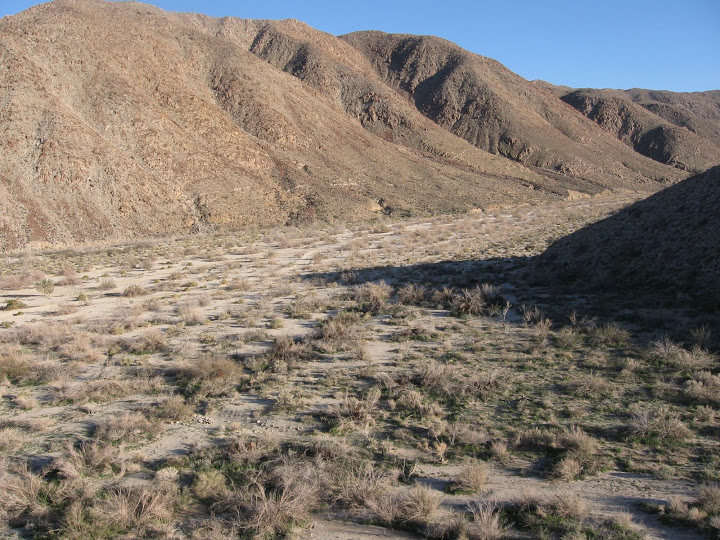 On the way out there were still plenty signs of snow from the storm that came through a few days back. People were actually stopping off the 8 freeway to play in the snow. We had actually planned on stopping in Pine Valley on the way out to get our snow fix but decided a beer Ocotillo's Lazy Lizard was a little more enticing.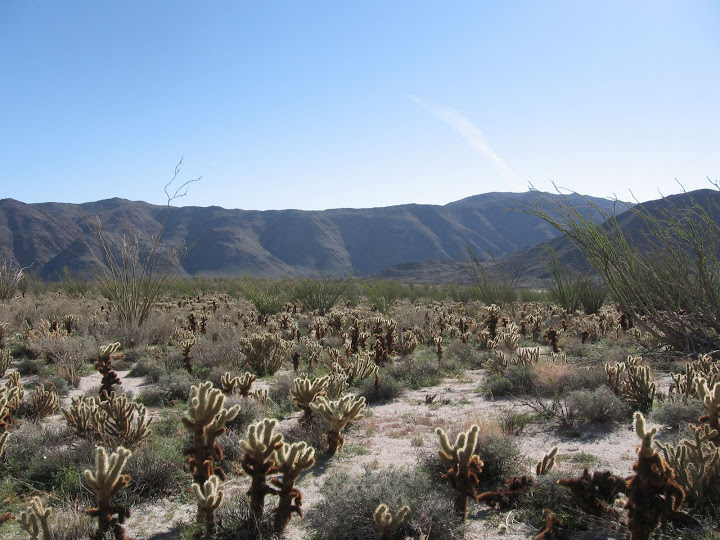 We spent the night on the West side of Carrizo Canyon at a spot I THOUGHT was the RockHouse Canyon trail head. Turns out it wasn't and we ended up having to do a lot of "overlanding" through fields of cholla and ocotillo until we found the correct tributary. Bob vows to work on his math skills and reading his odometer correctly in the future.
Once we found the correct trail, which is basically a huge wash, the hike was easy. The canyon is beautiful and you find yourself surrounded by rock cliffs as you hike up the sandy trail. The silence is amazing. The only sounds we heard were the occasional border patrol planes flying high overhead.
Our goal was to get to the old cattlemen's line shack which we finally did find. The shack is built next to a huge boulder and inside are the remains of a fireplace and a rusted bed. The rotting wood door still works which is amazing. It was pretty cool to sit inside and look out the painless window overlooking the valley. We both also noticed that the temperature inside the tin roof covered house was much cooler.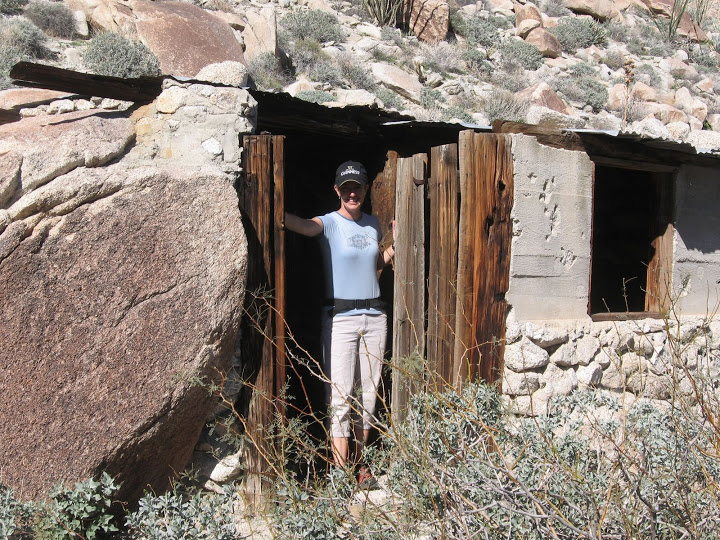 We probably could have spent a few hours exploring the area but with only one bottle of water and no food, we reluctantly headed back down the wash to the FJ Cruiser for lunch. Hike up took us close to two hours while the hike back took us about an hour since we had figured out the correct trail.
Our photo journal from the hike to Rockhouse Canyon Line Shack