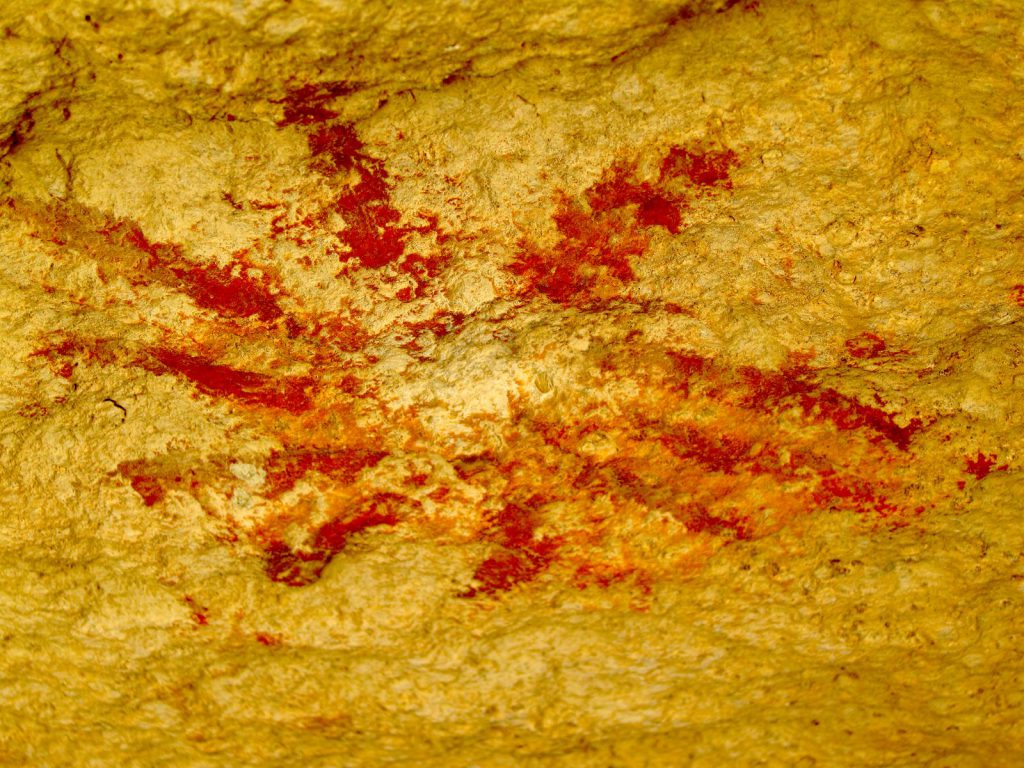 High up on a ridge overlooking the vast expanse of Anza Borrego 's Indian Valley is a room size rock shelter once used by Native Americans to honor and perhaps foretell the coming of the summer solstice. To the Native Americans, the sun was all powerful and dictated when crops would ripen and perhaps when the time had come to move to higher more hospitable elevations.
To monitor the arrival of "the longest day of the year" Native American priests or shamans would paint pictographs on the cave wall, which would illuminate at the right time of the year on the rising sun. It is also believed that rocks were arranged in a certain way to capture the sunlight and create descriptive patterns which the shaman would interpret.
We had heard sketchy details of this secret Indian Valley solstice cave for years. There were scant references in a few guide books such as
Jerry Schad's "Afoot and Afield in San Diego County" as well as a few websites but hardly anything that could qualify as a map with an "x" on it. With the help of Daren who we met off the Anza Borrego forum, we pieced together enough clues for another attempt at locating the hidden solstice cave.
So, on a crisp, clear santa ana morning we fired up the trusty Land Cruiser and joined the thousands of commuters heading to work. Lucky for us, our 9 – 5 would be spent in the Anza Borrego desert hunting for pictographs.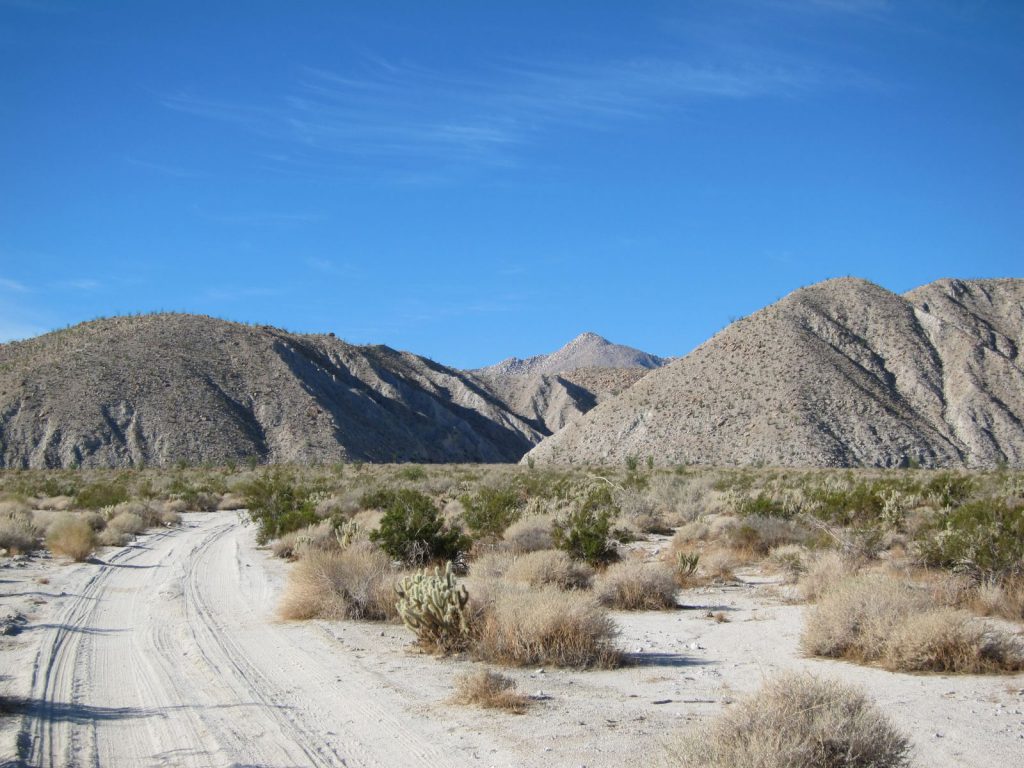 Arriving at the turnoff at Indian Gorge, there was evidence of the recent rains everywhere. The Ocotillo plants which had been brown on our last visit, were now a brilliant emerald green and newly sprouted grass lined the sandy wash.
Once at the trailhead, we filled our water bottles, slapped on the sunscreen and scanned the surrounding mountains for any clue as to the cave's whereabouts.
No such luck so upward we went, scaling the rocks below Sombrero Peak looking for any signs of the cave. Besides a few short lines in Jerry Schad's book our only clue was that the cave had to face east to catch the morning sun. Not really much to go on.
After hours of searching, the large rocks started to look the same and we began to worry that once again our quest to find the solstice cave would be unsuccessful. The catclaw had taken its toll on our legs (note to self: long pants next time), and the ice cold Bohemias 🍺down in our Engel Fridge seemed a little more enticing then spending another hour out on the rocks.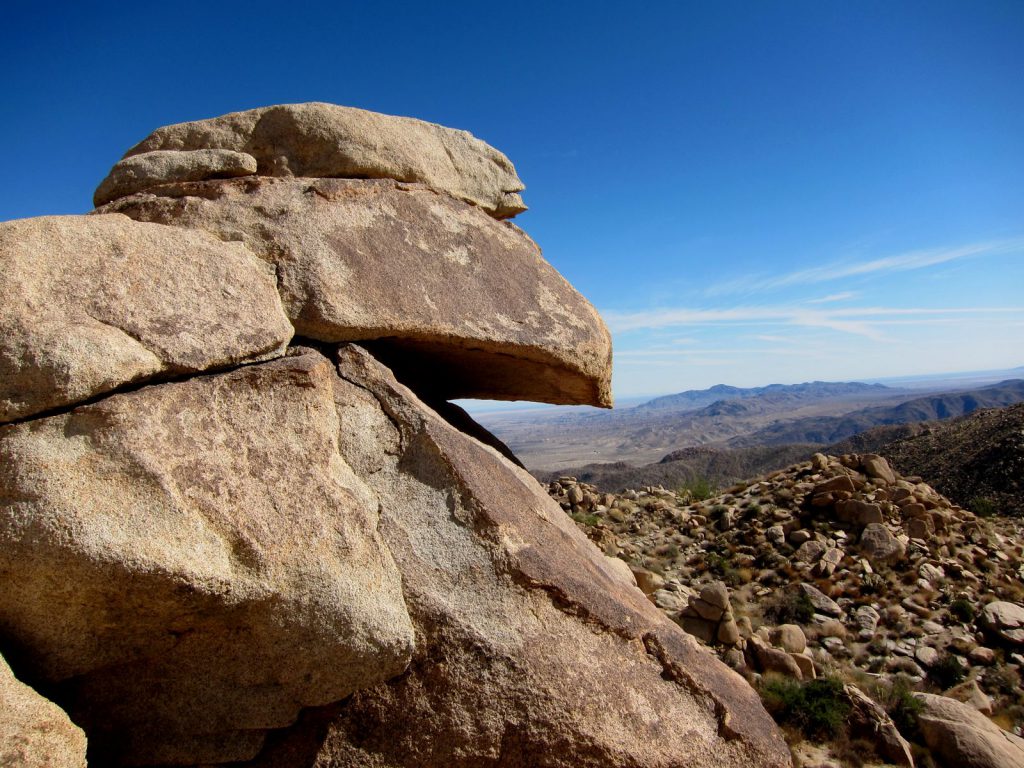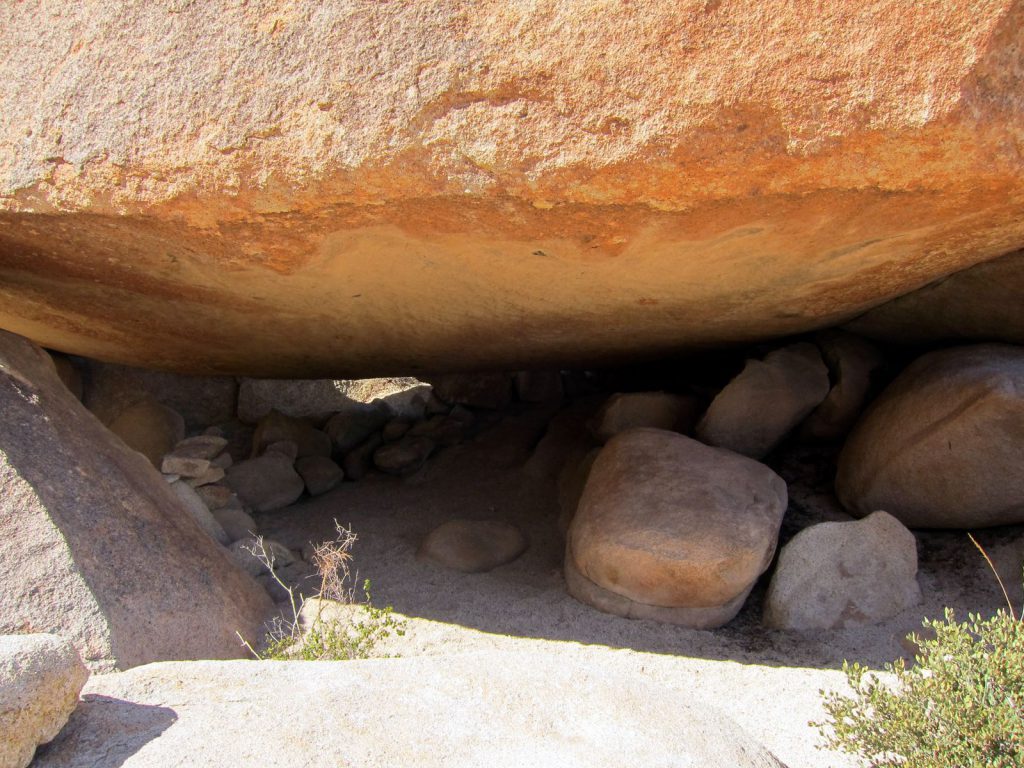 Suddenly from far below I heard Mary yell a faint "I found it!". Our journey was over, we had located the hidden solstice cave!!
We sat for a while enjoying the spectacular view from this small rock shelter, taking pictures of the numerous sun pictographs covering the ceiling.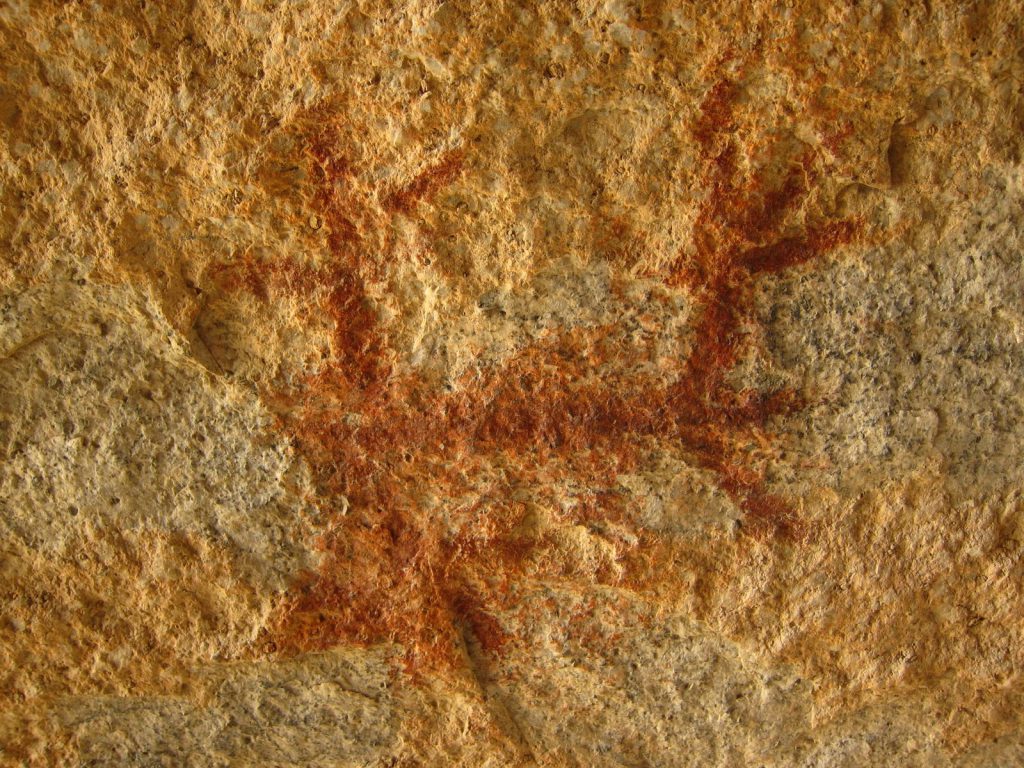 Our hike back down the ridge resulted in a few more catclaw scratches, but our discovery had made it all worthwhile.
Is the secret of the Indian Valley solstice cave revealed when the morning sun rises out of the east during the summer solstice? Not sure but I am already planning on being there on June 21 to see for myself. 🌞
Solstice Cave Trip Report Photo Gallery
Related Posts
Searching For The Blue Sun Cave At Indian Hill