Mary and I left early Sunday for a day trip out to Anza Borrego. Our destination was Piedras Grandes in the southern end of the park. While Saturday's heavy rains had dissuaded us from doing an overnight trip, Sunday had dawned with blue skies and warm temperatures. Perfect weather for an Anza Borrego trip.
After a quick stop at the Subway in Jacumba we dropped down into the desert around 9:30AM. We drove up the S2 scanning the vast desert for any sign of desert wildflowers. A few budding Ocotillo and some yellow Brittle Bush flowers but not much else blooming.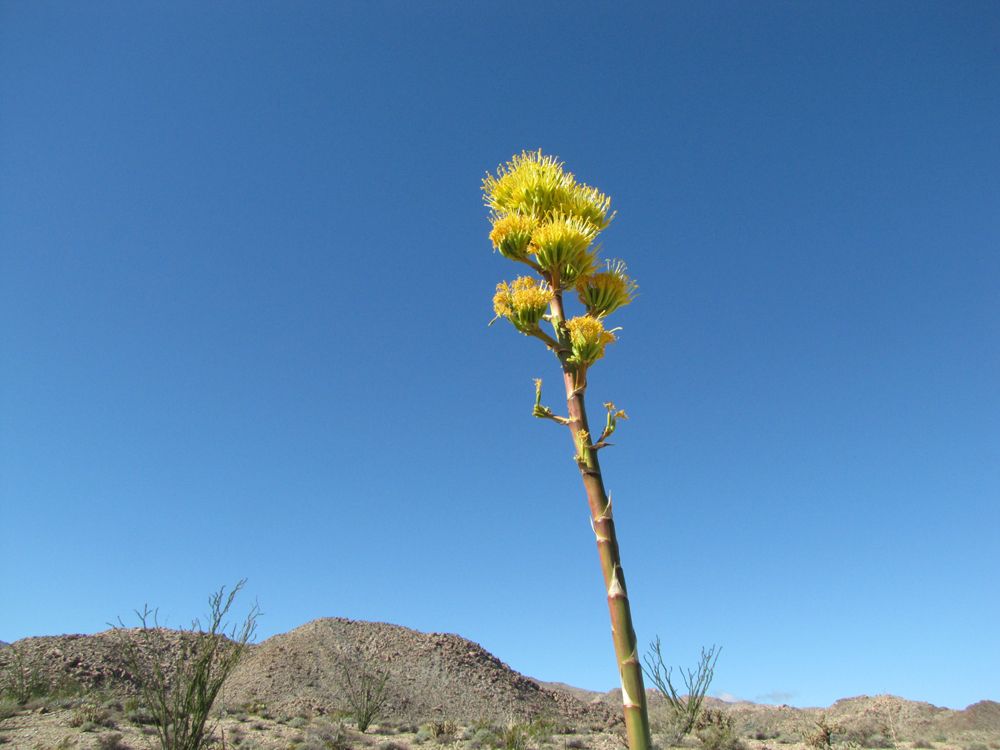 As we bounced up the Mortero Wash trail, we caught up to a 4Runner who had stopped to take pictures of an incredible Agave. Not ones to miss out on a good desert flower picture, we grabbed our camera and began snapping away. The Agave or "Century Plant" has an average lifespan of 25 years, all of those preparing for its' culminating display of brilliant golden flowers. It is always fun to be on hand to witness such an event.
Our next stop was the trailhead at Piedras Grandes. Suprisingly, there were a couple of trucks already there, so we drove a little further up the trail and parked. The Piedras Grandes "Big Rocks" area is well known for its abundance of cultural artifacts and habitats. Hiking up the former jeep trail, we were amazed by the sheer number of cave shelters and amazing rocks. We found the deepest mortero we have ever seen as well as the largest Yoni. There were also numerous water catchments carved out of the large boulders that held water from Saturday's rain.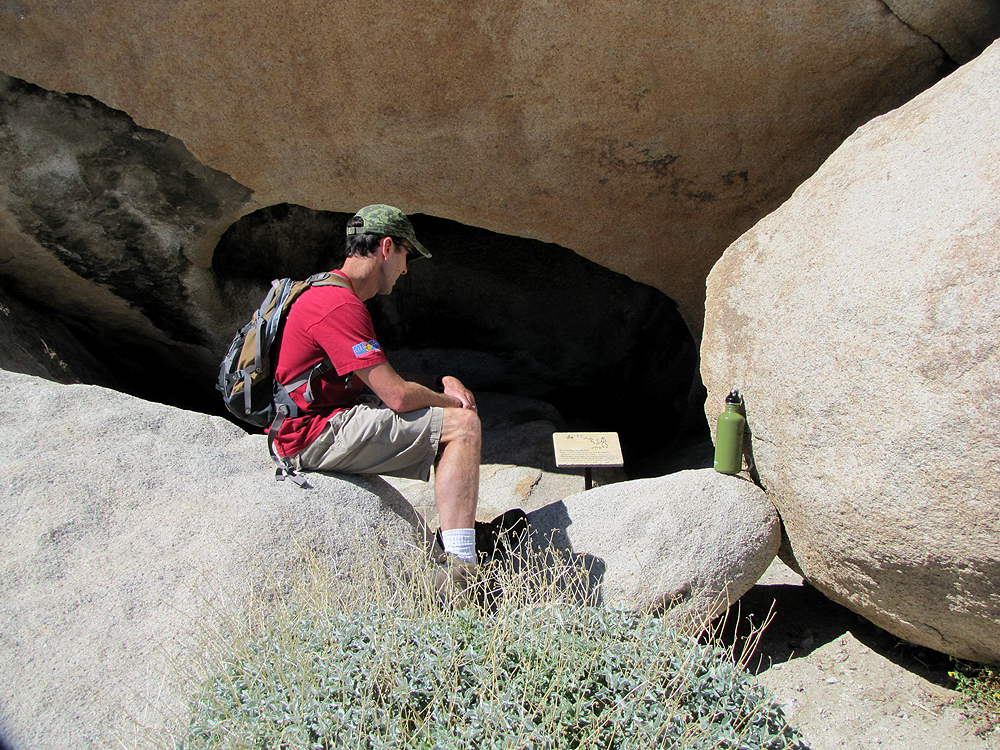 About 1.5 miles up the trail we came upon the famous "Horse and Rider" pictograph. The pictograph depicts a figure of a man on a horse which according to
Diana Lindsay's Guide
is the only "known representation of horse and rider in Kumeyaay rock art". This had led archaeologist to deduce that this pictograph may have been drawn to record the Kumeyaay's first encounter with JuanBatista De Anza back in 1774.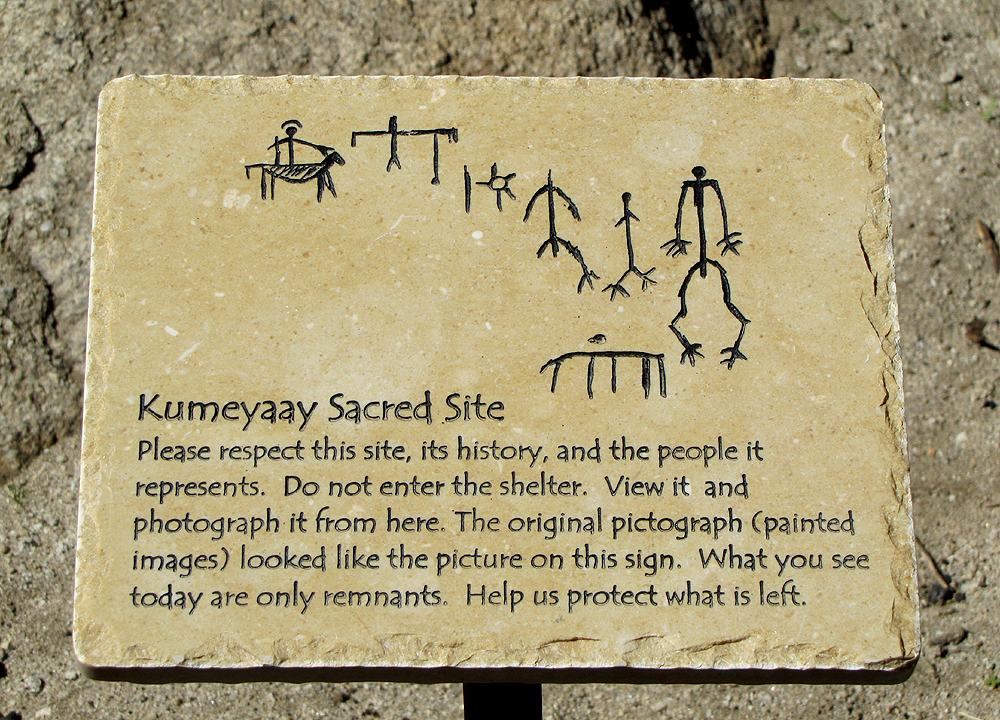 Unfortunately this amazing piece of history was no match for careless campfires and much of it is damaged and hard to make out. Luckily, there is a small sign that recreates the drawing from an archaeological survey done back in the 70s.
It is nice to think that in this technologically obsessed world, a place like this even exists.
😀
As we hiked back to the Landcruiser on a trail that we have driven in years past, we realized that some places in the Anza Borrego desert are better traveled on foot.
Photo Album From Our Piedras Grandes Trip