In the small desert town of Ocotillo, CA the winds may be changing. Pattern Energy, a San Francisco based energy company is proposing to turn 15,000 acres of public lands bordering the Anza Borrego Desert State Park into a 561 megawatt wind farm with 240 wind turbines.
Unfortunately for the small town of Ocotillo and the Imperial Valley, little would be gained as the power would be funneled to San Diego over the infamous Sunrise Powerlink. John Calaway, Pattern Energy director of wind development states that the area would benefit from 400 construction jobs during the two year construction period of the Ocotillo Express Wind Farm.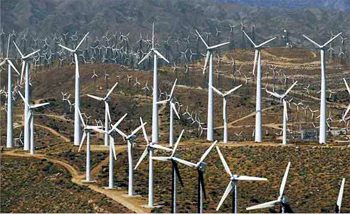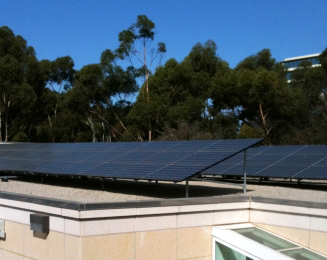 Let me get this straight, Pattern Energy is "promising" 2 years of construction jobs and in return residents and visitors alike get to stare at 240 four hundred foot tall wind towers for the rest of their lives? I don't know about you but I think Pattern Energy is getting the better end of that deal. 🙁
If you do the research you will find that communities from California to Maine have been fighting industrial wind farms for years. Concerns over noise levels, destruction of views and effects on wildlife have prompted communities nationwide to oppose projects such as these.
Once again our public lands are under attack from corporations looking to fast track these projects with little public feedback. The race for alternative energy should not come at the expense of the environment.
Why are we tearing up our fragile deserts in the name of green energy when instead we should be covering our homes, businesses and parking garages with solar panels ?
Stay tuned for more updates…..
Bob B.
Ocotillo Express Wind Farm Draft Plan of Development (1.51 mb)