With all the buzz about this year's Desert super bloom, we were excited to take a quick trip to see how things were progressing. As we dropped down into Ocotillo, the drizzly overcast morning that had been following us from the coast had transformed into bright blue desert skies. These are some of the wildflowers and cactus blooms that we found.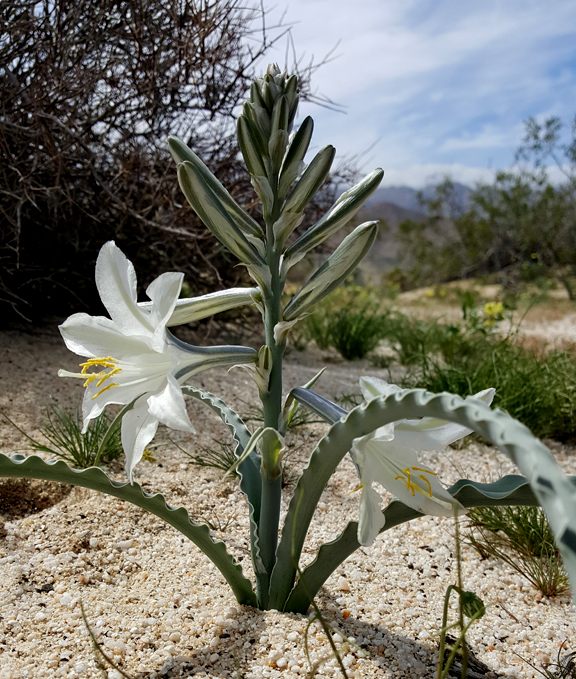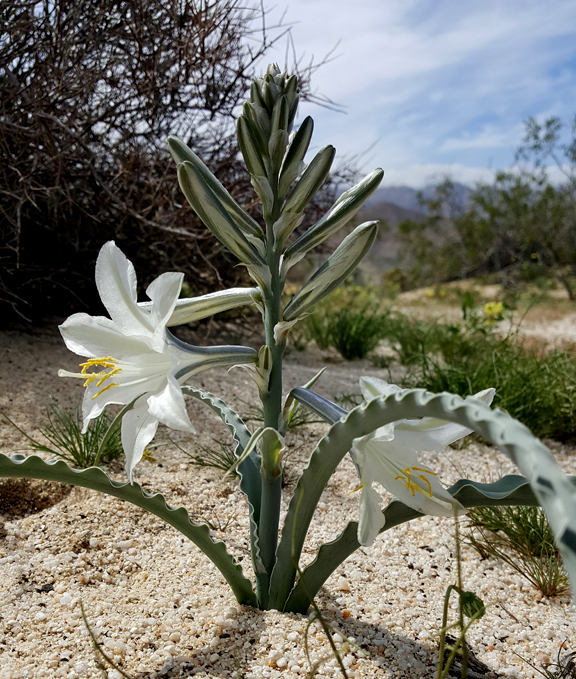 Desert Lilies are common in the washes of southern Anza Borrego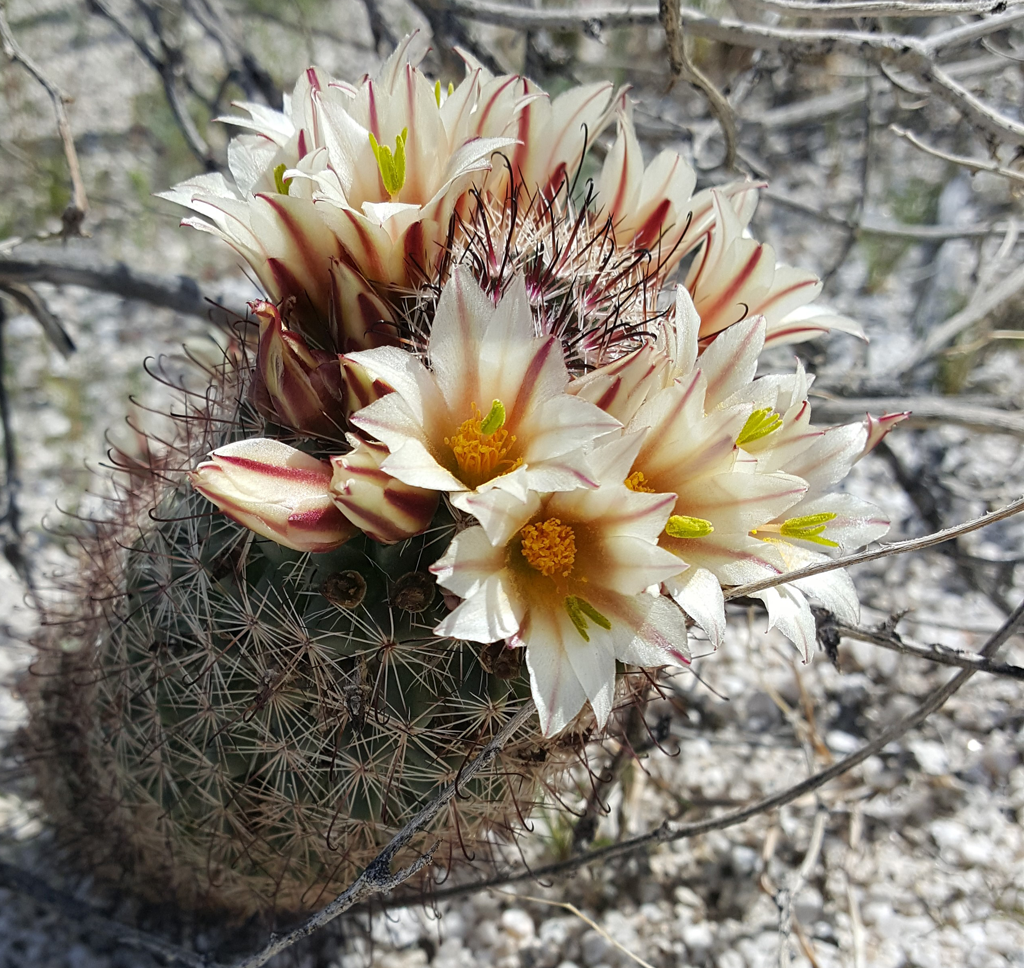 A small fishhook cactus covered with blooms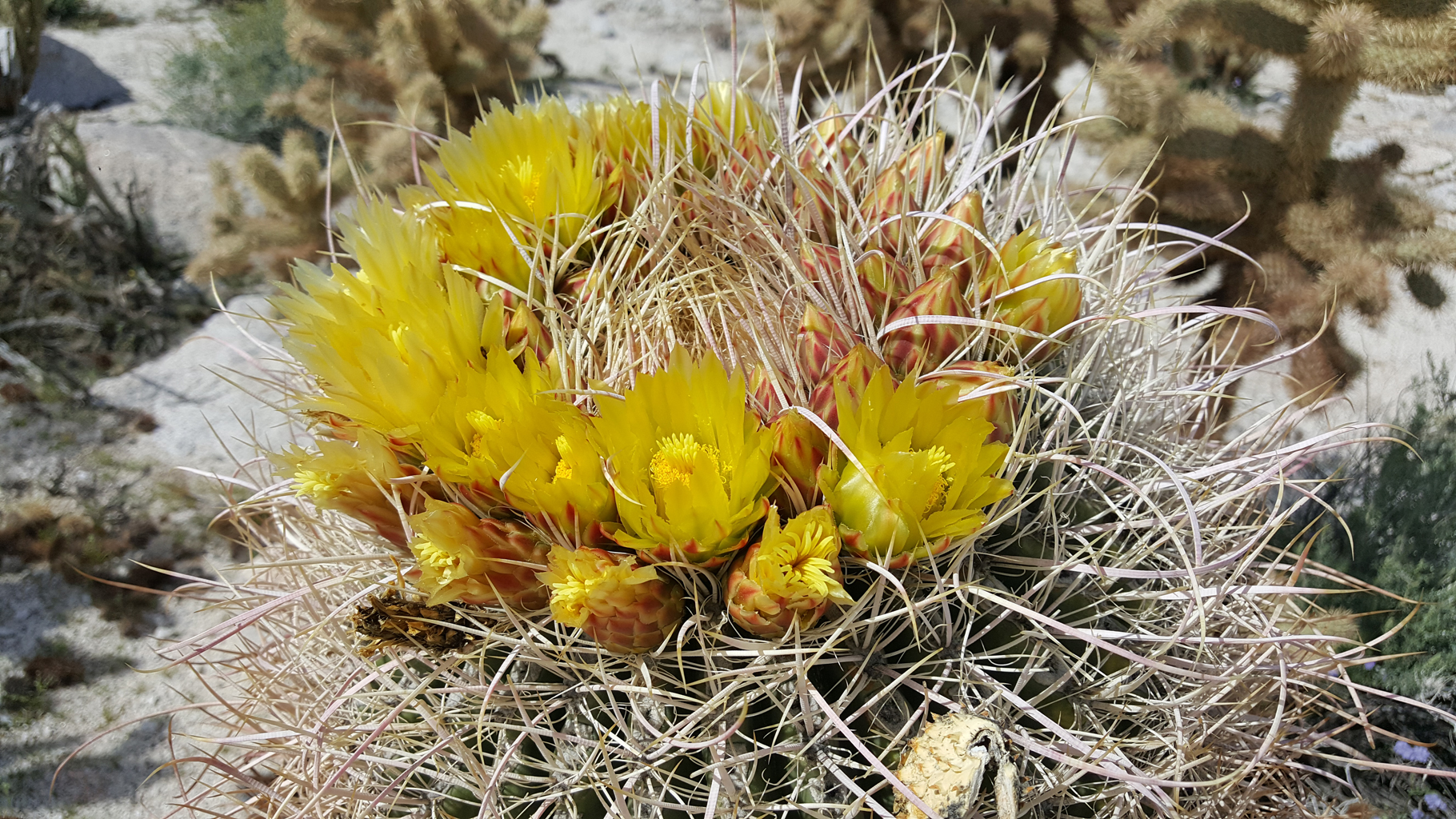 Many blooms on this barrel cactus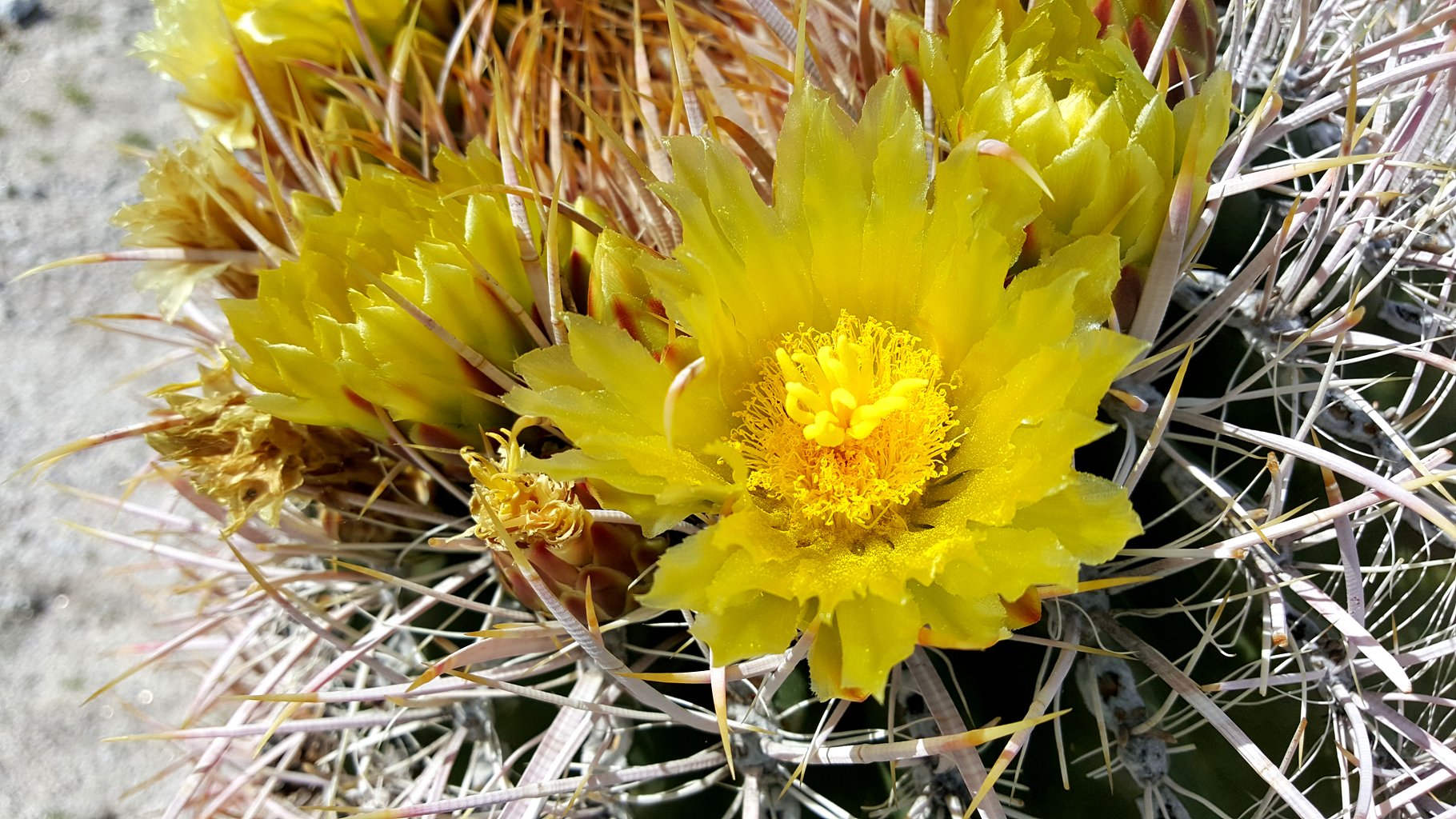 Barrel cactus bloom closeup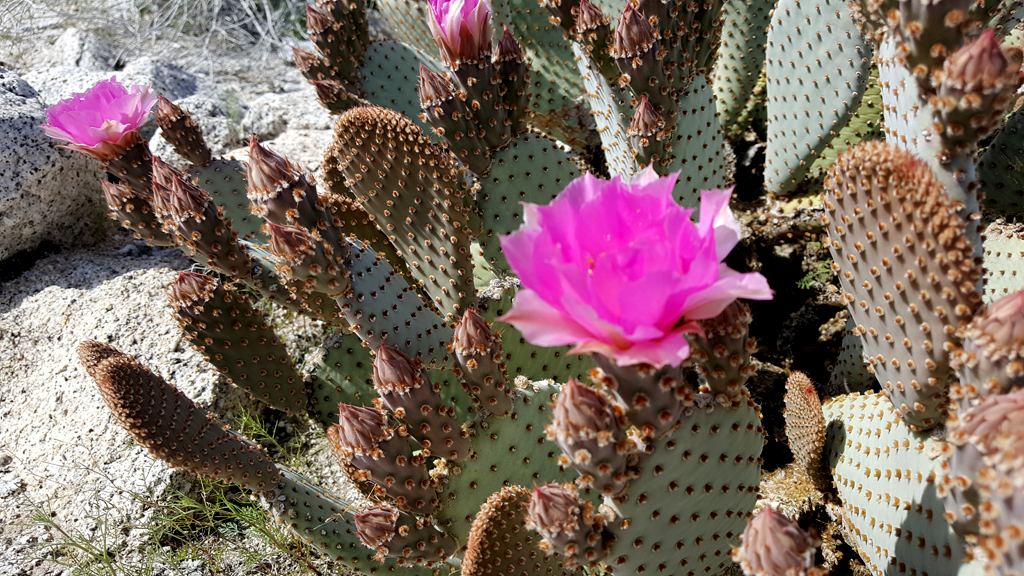 Beaver tail starting to blossom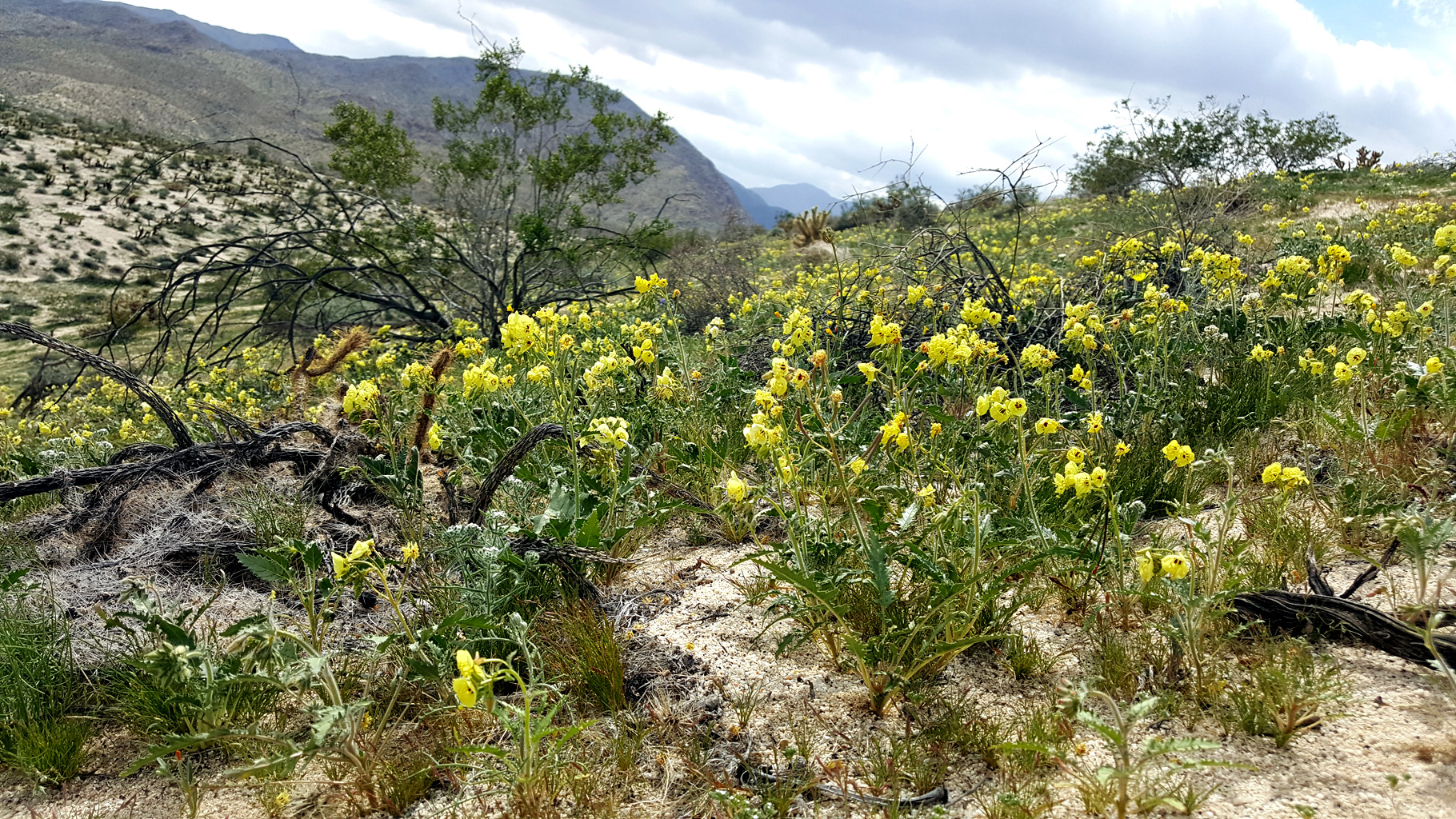 Egg Mountain covered with Desert Wildflowers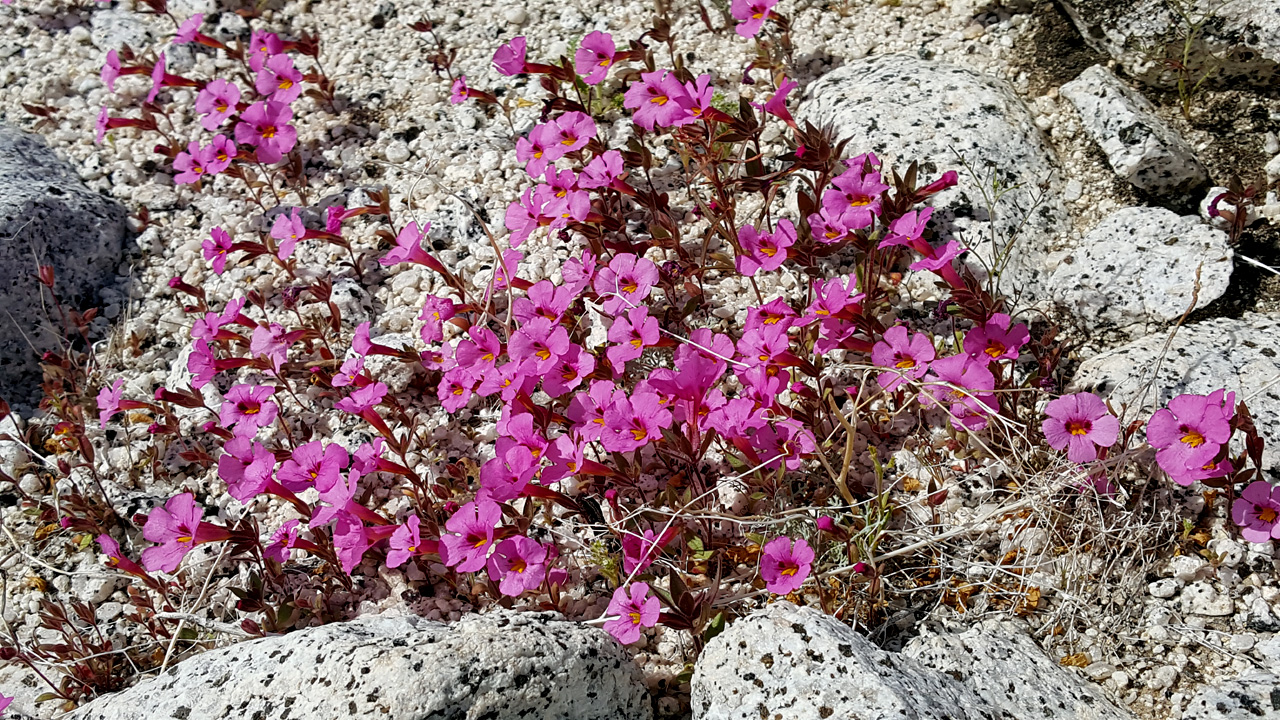 Bigelow Monkey Flower nestled among the rocks.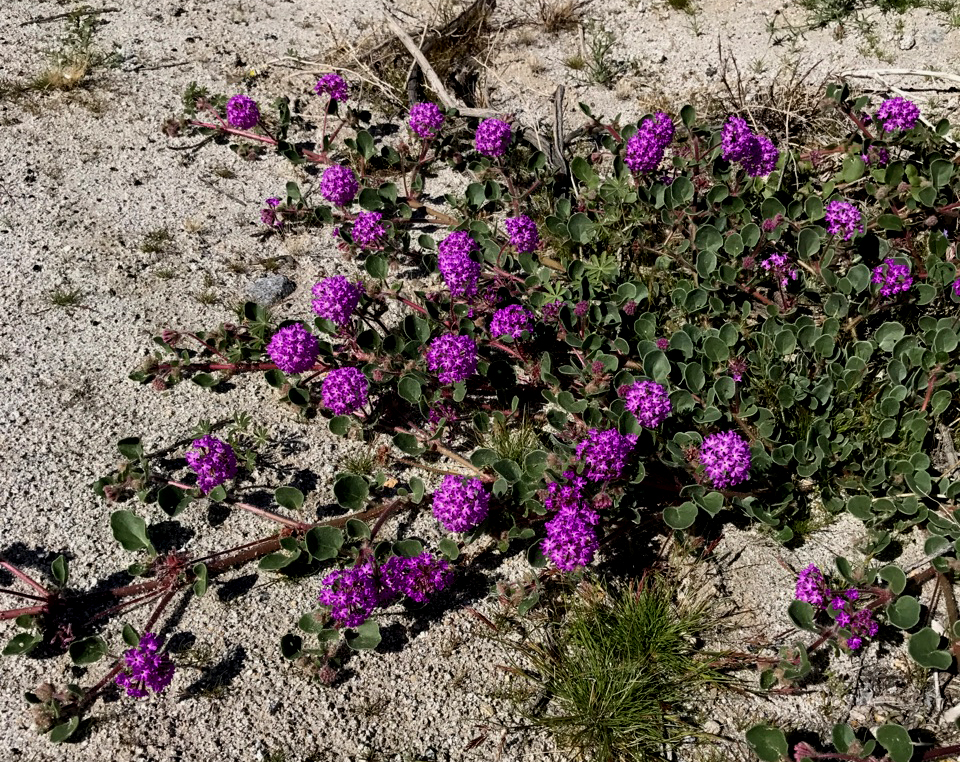 Sand Verbena