The weather was expected to be nice for a few days so I decided to load up the Landcruiser and head out for a quick overnight trip to southern Anza Borrego. The plan was to relax and search for desert wildflowers.
The drive out to the desert was an adventure in itself. The winds started kicking up to 45+ mph gusts as I headed east up Interstate 8. Once I reached the Tecate Divide the west bound 8 had been closed due to a couple overturned 18-wheelers. There was also a large fire burning up on the ridge in Campo.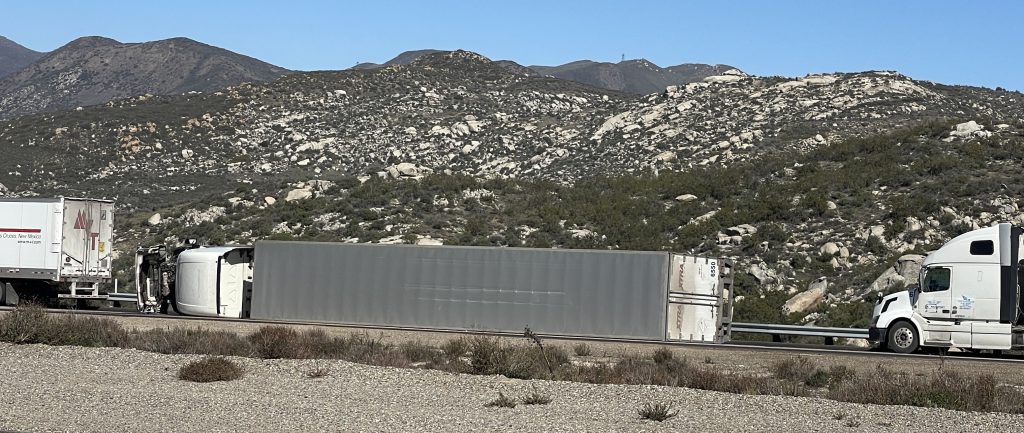 Thought to myself 🤔 , well things have got to settle down once I drop down into the Anza Borrego desert. Well not quite, since they had closed the interstate, semi-trucks were forced to wait down in Ocotillo turning the quiet desert town into what looked like a Las Vegas 18-wheeler convention.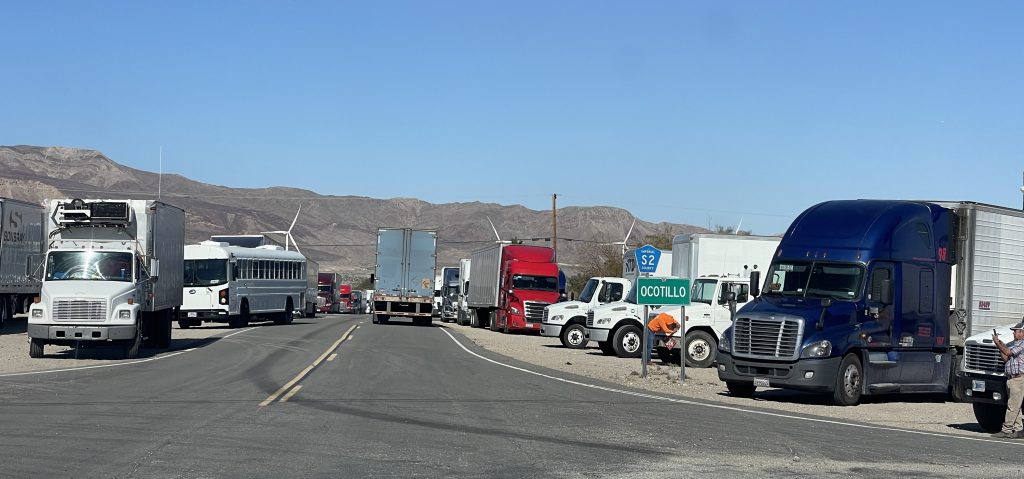 Once I arrived at my normally empty campsite I was surprised to find a group of 6 Jeeps making a run at an off camber incline adjacent to "my" campsite. Luckily their presence was temporary and I watched as they winched the last Jeep up and disappeared down the wash.
Once the sun began dip behind the mountains to the west, I setup the grill, cracked open a beer and watched as the stars began to illuminate the dark desert sky.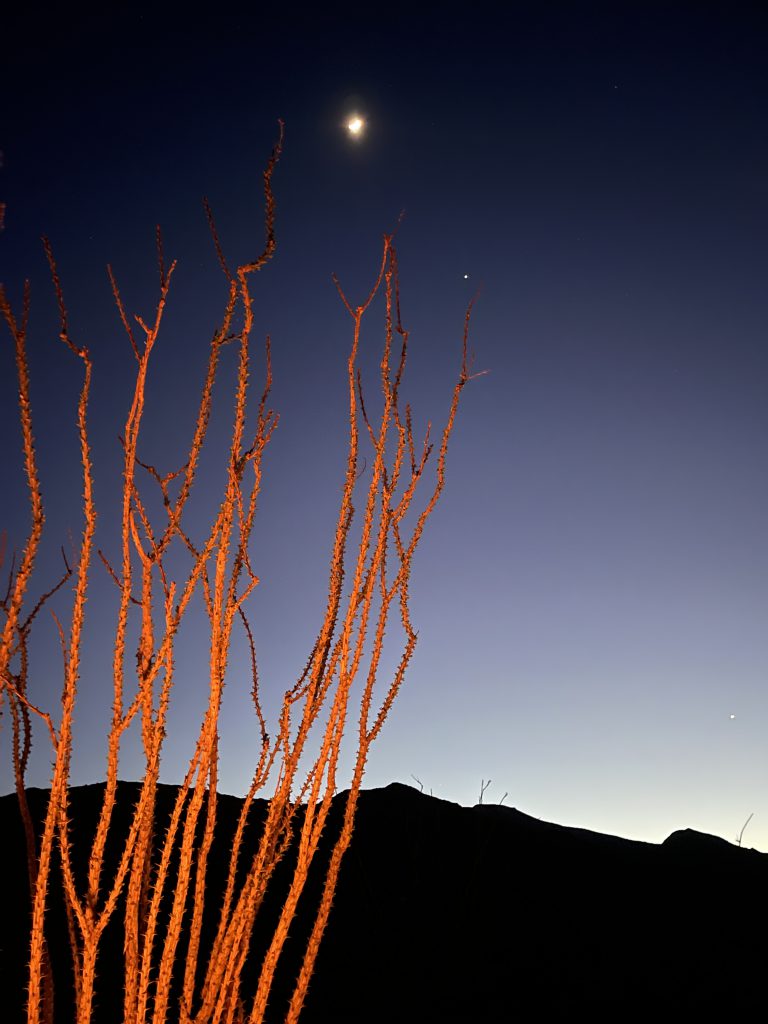 Next morning I fired up the diesel Landcruiser and headed over to Canyon Sin Nombre. I have always liked this area. As you drop down the sandy off-camber grade you suddenly feel like you have entered some remote canyon that time has long since forgot.
Exiting the canyon the desert wildflowers began to appear. Sand Verbena, Primrose and Desert Lilies as far as the eye could see, bringing incredible color and fragrance to the dry, sandy canyon. I spent a couple hours exploring and taking way to many flower pictures which you can enjoy below. I am hopeful this Spring's wildflower and cactus bloom will be just as impressive.
Planning on another trip out in a few weeks so stay tuned.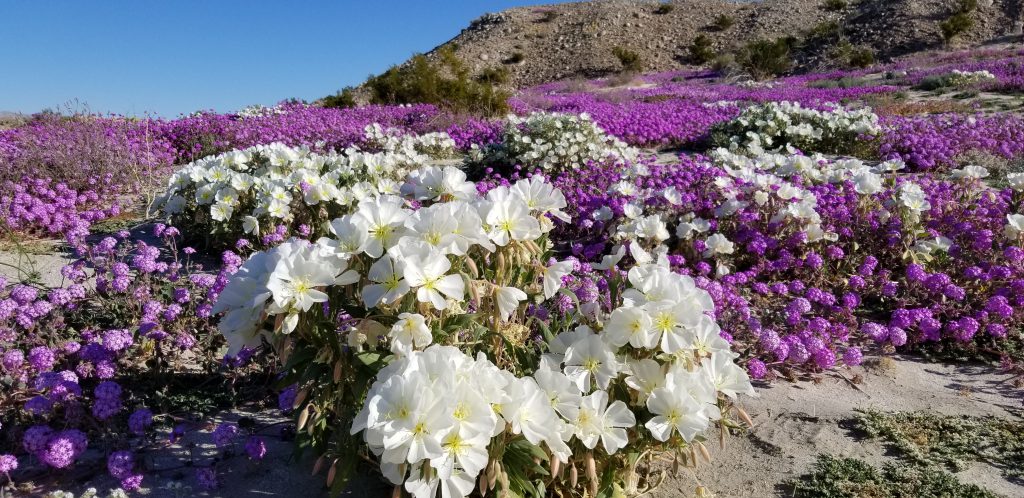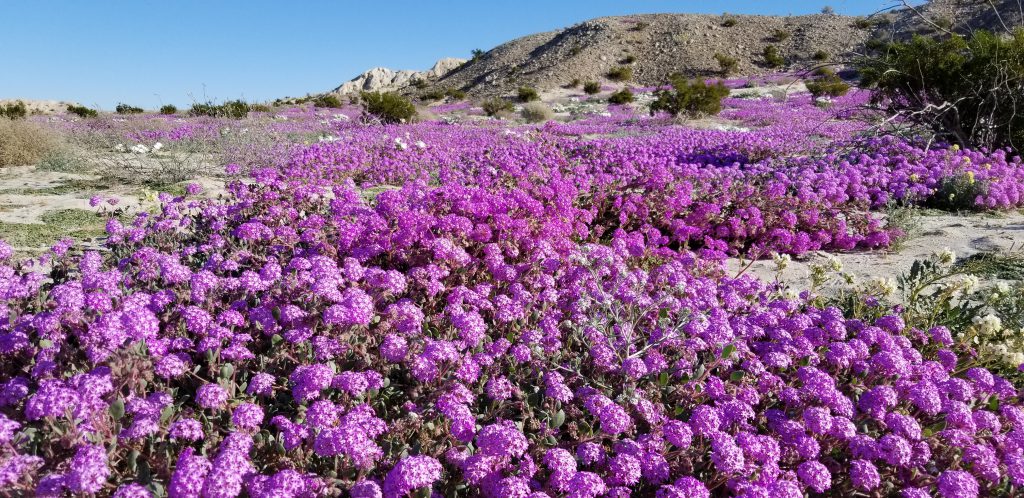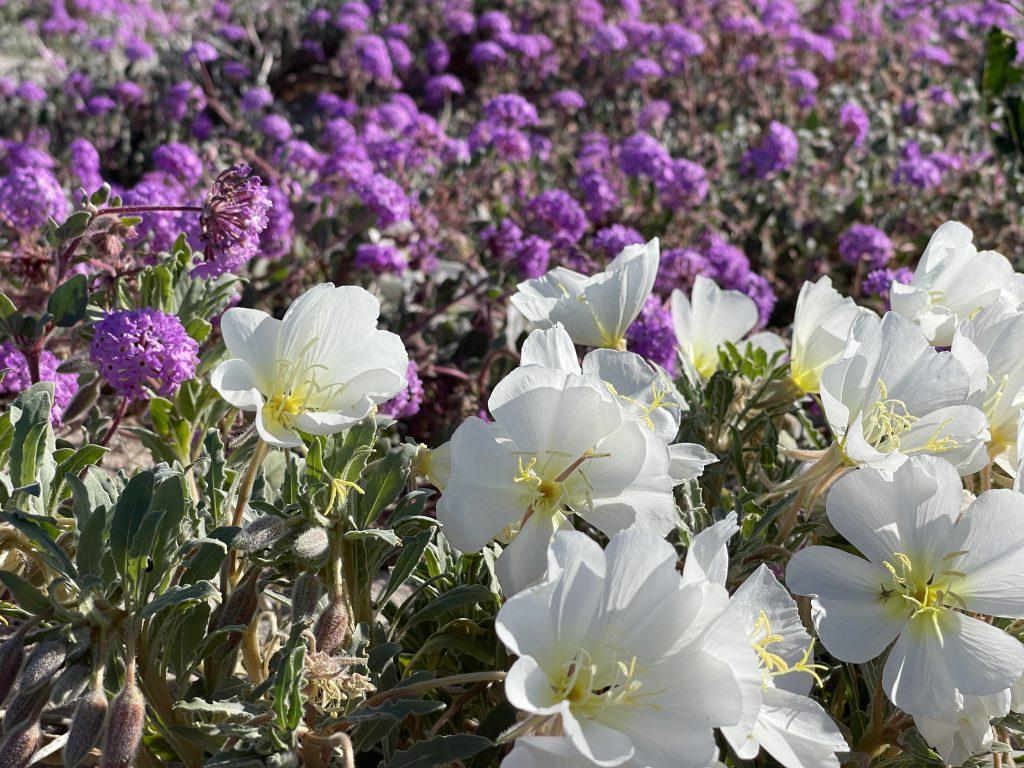 Our Most Recent Wildflower Report For Anza Borrego