Anza Borrego Desert State Park Facts
The Anza-Borrego Desert State Park is the largest state park in California and the third largest state park in the United States. The 640,000 acres that make up the park includes desert badlands, hidden palm groves, cactus studded slopes, Native American pictographs and one of the higher mountain peaks in San Diego. Anza-Borrego Desert State Park vast acreage stretches over three counties: San Diego, Riverside and Imperial Counties.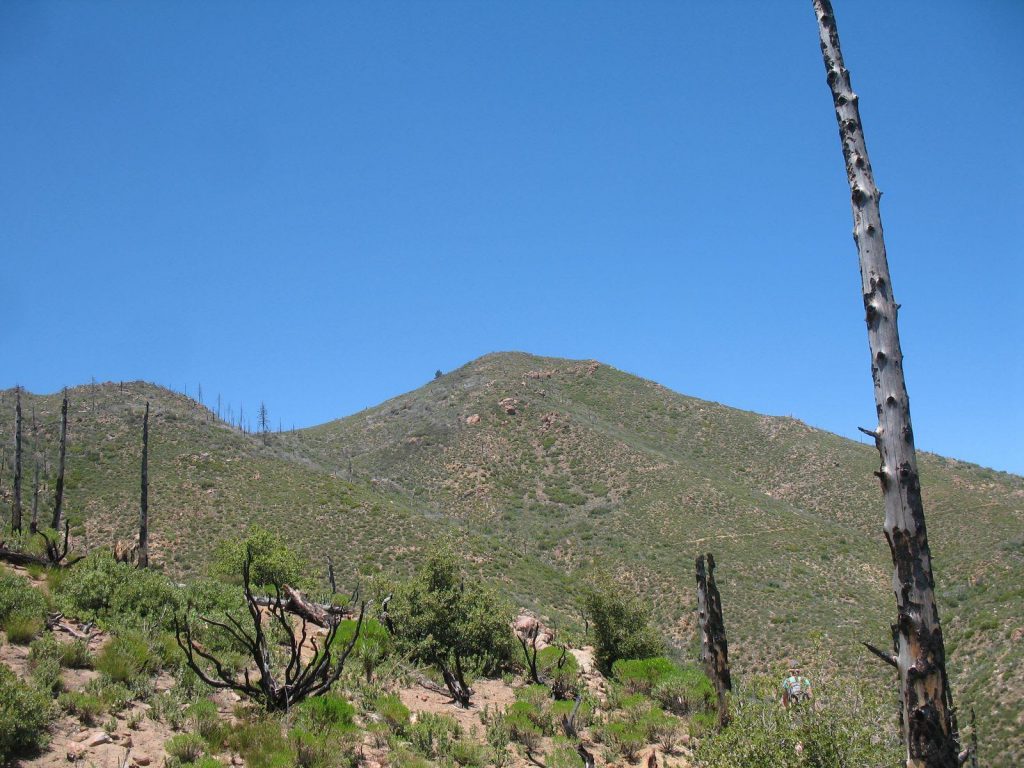 Camping In Anza Borrego
The Anza-Borrego Desert State Park is one of the few state parks that allows dispersed camping. It is possible to go for days without seeing another person or vehicle in some of the more remote areas. Consequently campers should make sure they have a proper working vehicle, bring plenty of water and stay on established roads to avoid getting stuck.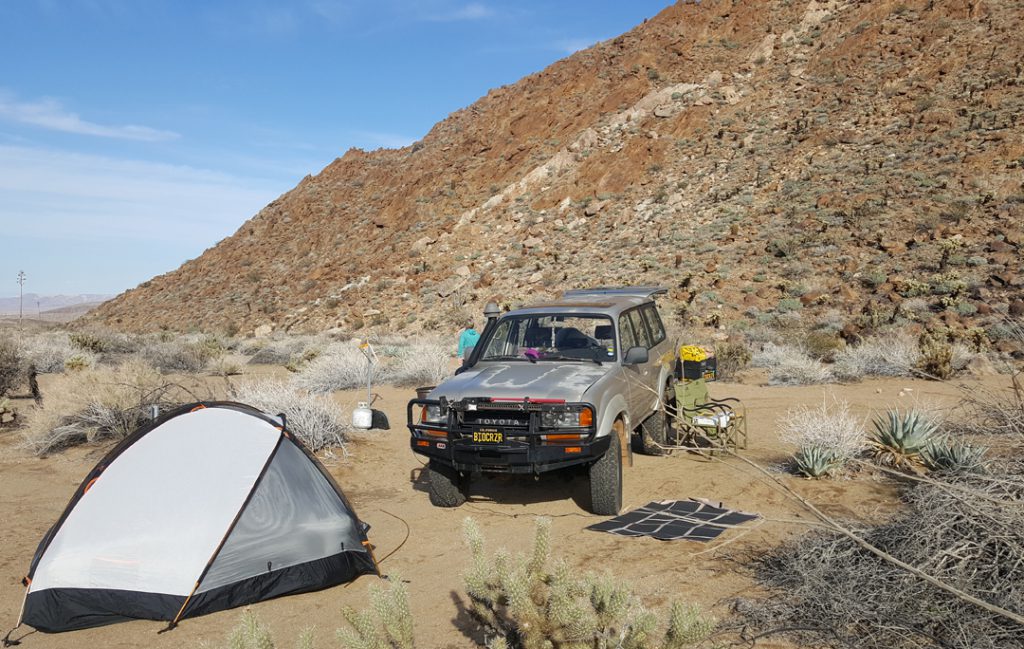 Visitors are expected to follow the No Trace Initiative shown below.
Plan Ahead and Prepare
Dispose of Waste Properly
Leave What You Find
Minimize Campfire Impacts
Respect Wildlife
Be Considerate of Other Visitors
As an alternative to dispersed camping there are numerous established campgrounds throughout Anza-Borrego Desert State Park. Depending on your preference these sites range from simple dry camping (no running water) to full RV camping with hookups.
We prefer the smaller camp sites to the south such as the Bow Willow Campground which has 16 sites each with a shade structure. Fee for Bow Willow is $15/night. Campsites here operate on a first come first serve basis
Desert Wildflowers and Cactus Flowers
The park is famous for its wildflower season which occurs in the spring, typically between late February and early April.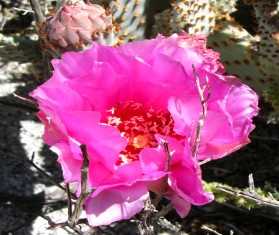 During the wildflower season, the desert landscape is transformed into a vibrant and colorful paradise. The desert floor is covered with a blanket of wildflowers, including desert lilies, sand verbena, and lupines. The park is also home to rare and endangered species of wildflowers, such as the desert sunflower and the Borrego milkvetch.
Visitors to the park during the wildflower season can enjoy a variety of activities. Hiking is a popular activity, as there are many trails throughout the park that offer stunning views of the wildflowers and the surrounding desert landscape. There are also several guided wildflower walks led by park rangers, which provide visitors with a unique opportunity to learn about the park's flora and fauna.
Overall, the wildflower season at Anza-Borrego Desert State Park is a magical time of year that should not be missed. Whether you're a nature lover, a photographer, or simply someone looking for a peaceful retreat, this park is a must-visit destination.
Check Our Anza Borrego Desert Wildflower Page
Visting The Park