We finally had a free weekend, so we decided to drive out to Anza Borrego to see how the wildflowers were progressing. Our plan was to camp in Carrizo Gorge but as we approached the turnoff we noticed at least 20 cars parked at the entrance. Not sure what was going on but we quickly drove by to find some where a bit more secluded.
We ended up camping in Indian Valley which was a great choice. We found a great spot set among the blooming Ocotillo plants and set up our camp.
Now onto our Anza Borrego Wildflower report :
The Ocotillo are putting on an amazing display in southern Anza Borrego. The stalks are covered with emeral green leaves contrasted by their bright orange bud covered tips. In all the years we have been heading out here I don't think we have seen a more impressive display.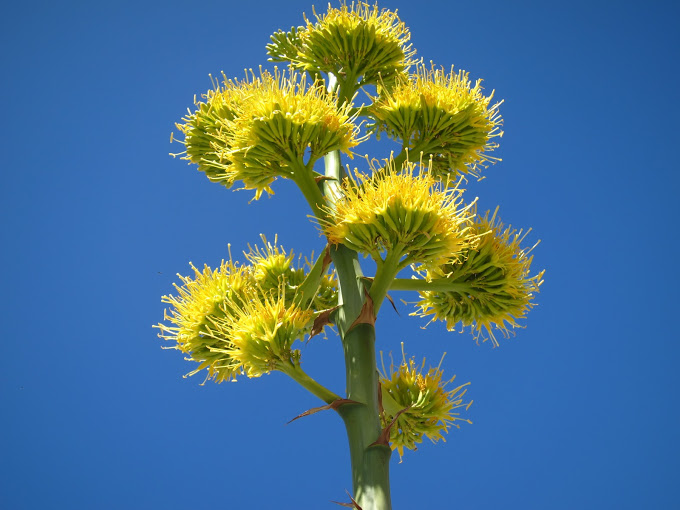 This year's desert wildflowers and cactus blooms while impressive are not quite as numerous as last year. Only the Ocotillo seem to have really taken off. Still if you are willing to get out of your car and hike around a bit, you may never know what you may find. 🙂